["3M Canada","Westmont Hospitality Group","Nordex Explosives","Atlas Copco ","Agat Laboratories Ltd.","ALS Minerals","Aquatech Pump & Power","Austin Powder","Cementation","College Boreal ","Dumas","Emerson Electric","Fountain Tire","G Plus Plastics","Geosight Technologies","Golder Associates Ltd","Hamsar Diversco Inc.","Hite Services","Industrial Pump Systems","Kal Tire","McDowell Equipment","Mine Cable Services Corporation","Mine Source Inc.","Ontario Drive & Gear","Orbit Garant Drilling Services","Royer Inc.","Santasalo","SGS Mineral Services ","Shell Lubricants (Shell Oil Products US)","SMS Rents","SolidCAD, a division of Solid Caddgroup Inc.","TechnoSub","UNB Online","Workforce North","Access Mining Services","Acklands-Grainger Inc.","Alemite\/Stewart Warner","ASDR Environment","Barrie Welding & Machine Ltd.","Canam","CannAmm Occupational Testing Services","Continental Conveyor (Ontario) Ltd.","DMC Mining Services","DSI Mining Canada","Dunrite Rubber","Electrical Cable Supply Ltd.","Isaac Instruments Inc.","Northern Survey Supply","Porcupine Northeastern Ontario Mines Safety","Reflex Instrument North America Limited","Reliable Industrial Supply","Rocvent Inc.","Schauenburg Industries Ltd.","SKF Canada Ltd.","Stainless Steel Technology","STC Footwear","Story Environmental Inc.","Structural Panels Inc","TESTMARK Laboratories Ltd.","The Bucket Shop","Weir Minerals","Xylem","MacLean Engineering","RDH Mining Equipment","Rock-Tech Sales & Services Ltd. ","Air Liquide Canada Inc.","Industrial Fabrication Inc.","TES Inc.","Day Group of Companies","Darby Manufacturing","Levert Personnel Resources Inc.","Trojan Tire","Creewest GP Inc.","Manitoulin Transport","Wabi Iron & Steel Corp.","Northern Powertrain (Div. of Drive Products)","Northern Uniform","Clean Harbors Inc.","Walden Equipment Ltd.","Tracks & Wheels Equipment Brokers","FLSmidth Ltd ","Northern College","Sling-Choker Mfg. (Timmins) Ltd.","MegaDome Buildings","Beka-Lube Products Inc","Freelandt Caldwell Reilly LLP","PRUFTECHNIK Canada","FastCover Fabric Structures Ltd.","Canada Power Technology Limited ","Airplaco Equipment CO.","Jannatec Technologies ","VF Imagewear Canada Inc.","Tech Directional Services","Bureau Veritas Minerals","Castech Inc.","CIS Carriere Industrial Supply Ltd","Becker Varis","Canadian Bearings Ltd.","Isco Industries","ITW Polymers Adhesives North America","KGO Group Ltd.","Makita Canada","MMD Mineral Sizing (Canada) Inc.","PBE Group ","Radwell International Inc.","Wagg\u2019s Petroleum Equipment Ltd.","Toshont Power Products","KPI Industrial Controls Inc.","Discount Car & Truck Rentals","Expedition Helicopters","NTN Bearing Corporation of Canada Ltd.","Soucie Salo Safety Timmins Inc","Equipment World Inc.","Gorf Mfg.\/Contracting Ltd.","Wajax Power Systems","De-On Supply Inc.","Hayward Gordon ULC","Machines Roger International ","Plastruct Canada Inc.","Enterprise Commercial Trucks","Armour Valve","O.C.P. Construction Supplies Inc.","Gardewine North","Mitsubishi Electric Automation, Inc.","Custom Concrete (Northern)","Canadian Shield Consultants","NORCAT","Pneuma-Tool Inc.","CCI Thermal Technologies Inc.","Axxess International Inc.","Thor Global Enterprises Limited ","Walker Panels","WEICON Inc.","Dueck\u2019s Mechanical Inc.\/Diamond Shelter","McCANN Equipment","Wajax Equipment","Alternate Starts Ltd.","Securitas Canada Limited","Sumac","Lake Shore Gold Corp.","St Andrew Goldfields Ltd. ","Martin Engineering USA","Apex Tool Group","Advanced Security","C.A.G. Equipment","Leisure Farms Construction Ltd.","Primero Mining Corp","The Canadian Mining Certification Program (Mining Industry HR Council)","Primemax Energy","SPI Health & Safety Inc.","The Miller Group","University of Fredericton","Driver Check Inc","Control System CA Inc.","Brunner Canada Inc.","Metis Voyageur Development Fund","Dalimar Instruments ULC","Da-Lee Dust Control","Borets Canada","Commissionaires Ottawa","Fluidall LLC","MPI Mobile Parts Inc.","International Montoro Resources Inc.","SCHURCO Slurry","Northern Affordable Quality Housing Inc.","Provix Inc.","Collins Barrow, Sudbury - Nipissing LLP","Dyno Nobel Inc.","Kirkland Lake Gold","Blue Heron Solutions","SEW-Eurodrive Company of Canada Ltd.","Garments R Us & Signs Inc.","Pro Fab","Optech Inc.","GoWest Gold Ltd. ","Horne Canada Inc.","Activation Laboratories Ltd.","Precise Castings Inc","Spectrum Telecom","Axter Coletanche Inc.","York Fluid Controls Ltd.","Line-X Protective Coatings","EQUIPMENT JOURNAL","Abloy Canada Inc.","Nishnawbe-Aski Development Fund","Lakehead Ironworks","Impact Technical Products","Comairco Ltd.","Tetra Tech","State Industries Ltd.","Northern Mat & Bridge","Climatrans Inc.","Valard Construction LP","Flo Components Ltd.","Trident S.A.","Baumeier Corporation","Poly Fusion","Porcupine Canvas","General Magnesium Corporation","Cummins Eastern Canada LP","Hy-Lok","Ministry of Northern Dev & Mines","MineARC Systems","Creighton Rock Drill Ltd.","Superior Propane","Maljohn Plastics","Jack Dougan Associates","J.L. Richards","Viva Networks","Detour Gold Corporation","Sandvik Mining And Construction","Excalibur Bits And Steel","Excalibur Industrial Sales","Hepburn Engineering Inc.","ICOM Canada","Advanteck UAV\/Drone Services","Raptor Mining Products Inc.","Freedom Vending & Caffeination","Nivek Industries Pty Ltd.","Jim Peplinski Leasing Inc.","Canadian Trade Ex","ENN Canada Corporation","Radiateur JMT Ltee","Gerard Daniel Worldwide","Alliance Mercantile Inc.","US HPI Inc.","Aecon Mining","Workplace Safety North \/ Ontario Mine Rescue","Dramis","Canadore College","G4 Drilling Ltd.","Syracuse Gold","KWG Resources Inc.","Zenith Industrial Rubber Products Pvt. Ltd.","Melkior Resources Inc. ","Pelangio Exploration Inc.","GTA Resources & Mining Inc.","Metals Creek Resources Corp.","Canadian Scale Company Ltd.","iRing","ECO Fab Structures Inc.","Kapuskasing Gold","Holloway Lodging Corp.","Calhoun Super Structure Ltd","WorleyParsons Canada - Minerals & Metals","National Energy Equipment Inc.","Temagami Gold Inc.","GARDAWORLD","CANSEL","Action Car and Truck Accessories","Express Gold Refining Ltd.","MND Equipment Resources Inc.","Rugged Geomatics","ReadyQuip Sales Service","Sturda Inc.","BDI Wear Parts","Timmins Rent All","Porcupine Prospectors Developers Association","Mallette Drilling","Certified Lab Products","Timmins Economic Development Corporation","Jackal Security","Argonaut Gold","The Bucket Shop","Epitron Inc.","Technica Mining","RS Electrical Supply","Equipment World Inc.","Schneider Electric","Sika Canada Inc.","Foraco Canada","Jack Dougan Associates","Derrick Separation Technology Group","Sika Canada Inc.","Convoy Technologies, LLC","Custom Concrete (Northern)","Custom Concrete (Northern)","TopROPS","Northern Industrial Services Group","Northern Industrial Services Group","Melkior Resources Inc. ","Melkior Resources Inc. ","Canadian Exploration Services Ltd.","Shear Power Corp.","DTM Consulting Services Inc.","Walker Panels","National Energy Equipment Inc.","Northern Powertrain (Div. of Drive Products)","Atlas Dewatering Corporation","Bullwarc Inc.","Shear Power Corp.","Operating Engineers Training Institute of Ontario","Operating Engineers Training Institute of Ontario","Meglab Technology Ltd.","Spectrum Telecom"]
EXHIBITORS LIST
---
Abreco Wear Products Canadian Wear Technology
A-21 (Arena) &nbsp
Since 1985, Abreco® Wear Products have proven to outlast others, a composite of high-carbide white iron 700BHN bonded to mild steel. The Abreco Wear System™ has proven to increase production uptime significantly in mining applications.

Agat Laboratories Ltd.
A-19 (Arena) &nbsp
AGAT Laboratories offers full service analysis to the Mining, Environmental, Energy, Industrial, Transportation, Life Sciences and AgriFood sectors. AGAT Laboratories' Canadian network of laboratory locations provides clients with analysis in which the most up to date technical standards are met. With world class facilities and state-of-the-art instrumentation, AGAT Laboratories delivers "Service Beyond Analysis".
Aggreko, LLC
A-17 (Arena) | &nbspA-18 (Arena) &nbsp
In the mining sector, Aggreko is best known for its ability to deliver temporary power plants where there is no grid support. As well as supplying power, Aggreko also provides cooling and heat recovery applications to assist various processes within the mining life-cycle. Aggreko differentiates itself from the competition by offering not only world class products and services but also fully engineered solutions designed to increase productivity while reducing overall costs.
Agnico Eagle
E-07 (Arena) &nbsp
Agnico Eagle Mines Limited is a senior Canadian gold company that has produced precious metals since 1957. Our eight mines are located in Nunavut, Quebec, Finland and Mexico. We employ more than 7,500 people worldwide.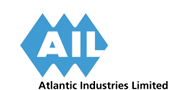 AIL Mining
A-55 (Arena) &nbsp
Atlantic Industries Limited (AIL) is a world leader in developing innovative engineered solutions in Structural Plate, MSE Wall Systems, Sound Wall Systems, Corrugated Pipe and Prefabricated Bridges for the transportation, public works, railway, mining, forestry and development sectors.
Aquatech Pump and Power Inc.
A-74 (Arena) | &nbspA-73 (Arena) &nbsp
Aquatech is a complete service provider of specialized pumping and environmental equipment for fluid handling and testing applications. While mostly known for our construction and mine dewatering, and groundwater related services, we also offer a complete line of pumping equipment.
Becker Varis
A-03 (Arena) &nbsp
Becker Varis is dedicated to the development and application of effective communications in Mining and tunnelling. Its success is a result of industry leading advancements in communication, automation and global service capabilities.