["Industrial Pump Systems","MPI Mobile Parts Inc.","Toshont Power Products","AIL Mining","Eaton Industries","Brunette Specialty Sales","Hite Services","Hepburn Engineering Inc.","Technosub","Showa Group","Pro-Facts","Maljohn Plastics","The Bucket Shop Group","EPC Canada","Abreco Wear Products Canadian Wear Technology","Eaton\u2019s Crouse-Hinds ","Nordmin Group of Companies","Levitt Safety Ltd.","Provix Inc.","O.C.P. Construction Supplies Inc.","College Boreal ","Equipment World Inc.","Becker Varis","NLT Inc.","SolidCAD, a division of Solid Caddgroup Inc.","Orbit Garant Drilling Services","FLSmidth Ltd","Bureau Veritas Minerals","North Rock Rentals","Commissionaires Ottawa","Rocvent Inc.","PBE Group ","Highvec Canada Inc.","International Sew Right Company","McKevitt Trucking Ltd.","TESTMARK Laboratories Ltd.","Makita Canada","Groeneveld Lubrication Solutions","Aquatech Pump and Power Inc.","De-On Supply Inc.","Weir Minerals","Trojan Tire Inc.","GRYB","Carmix Canada Ltd.","DSI Mining Canada","Agat Laboratories Ltd.","UKKO Canada","Eaton Power Quality","Mine Safety Solutions","Aggreko, LLC","Brigade Electronics","TIME Limited","SGS Canada Inc.","EMAC","Agnico Eagle","TownePlace Suites Sudbury","North Point Technical Services","Lubecore International","GKM Consultants Inc","FluidHose & Coupling Inc.","Fogmaker Canada Ltd.","CD Nova ","Advanced Textile Technologies Inc.","Element Mining Ltd.","Air Separation Technologies Inc.","TEMA ISENMANN INC.","Herold Supply","Zitron-VDDO","Flo Components Ltd.","Sun Source","Northern Survey Supply","M and L Testing Equipment 1995 Inc.","The Northern Miner ","Nexans Canada Inc.","Every Industry LLC","Carlson Software","Mansour Mining Technologies Inc.","Trans East Trailers (Ontario Office)","ABS Manufacturing","CG Equipment","Shelley Automation","Thyssen Mining","Outotec Canada LTD.","Hoskin Scientific","Vall\u00e9e Equipment ","Workforce Inc.","Atlas Dewatering Corporation","D & J Filter Service","Equipment North Inc.","Henninger\u2019s Power Products","Dr Clean","Bridson Process Control","Aluma \/ Safway","Cambrian College","TECHNICA MINING","Redline Communications Inc.","Skyway Canada Ltd.","John Brooks Company Ltd.","Altohelix","CAT Footwear","Ideal Industries (Canada) Corp.","CIS Carriere Industrial Supply Ltd","Terrapure Environmental","Swagelok Central Ontario (Weston Valve & Fitting Ltd.)","Cintas Canada Ltd.","3D Laser Mapping, part of GeoSLAM","Hexagon Mining","Ontario Clean Water Agency","FastCover Fabric Structures Ltd.","Dura-Metal North America","Centre for Research in Occupational Safety & Health (CROSH)","New Age Metals Inc. ","RufDiamond - Sherp","WESCO Distribution Canada LP","Calhoun Building Systems of Ontario","Innu Business Development Centre\/Innu Nation","KRT (Keith R. Thompson Inc.)","Rastall Mining Supply Ltd.","Eaton\u2019s B-Line Business","IAMGOLD ","eCompliance","Comairco Ltd.","Master Drilling","Tim McDowell Equipment Ltd.","Artisan Vehicles","Creighton Rock Drill Ltd.","Victaulic","Spar Power Technologies Inc."]
EXHIBITORS LIST
---
Abreco Wear Products Canadian Wear Technology
A-21 (Arena) &nbsp
Since 1985, Abreco® Wear Products have proven to outlast others, a composite of high-carbide white iron 700BHN bonded to mild steel. The Abreco Wear System™ has proven to increase production uptime significantly in mining applications.
ABS Manufacturing
A-25 (Arena) &nbsp
ABS Manufacturing specializes in conveyor components, rubber molding/lining, urethane spraying, concrete surface repair, valve/pump repair, dust suppression, fluid sealing products and is an authorized Service/Repair provider for Howden Fans.
Advanced Textile Technologies Inc.
A-66 (Arena) &nbsp
Advanced Textile Technologies (ATT) is a cut and sew operation producing all types of textile products such as tarps, straps, blasting bags, specialty covers, filters, truck winter fronts/bug screens, etc.
ATT serves all industries including forestry, mining, trucking, construction and recreation for all textile needs.
Our design shop offers prototyping services using CAD software such as SolidWorks, Rhino and ExactFlat for 2D and 3D designs.

Agat Laboratories Ltd.
A-19 (Arena) &nbsp
AGAT Laboratories offers full service analysis to the Mining, Environmental, Energy, Industrial, Transportation, Life Sciences and AgriFood sectors. AGAT Laboratories' Canadian network of laboratory locations provides clients with analysis in which the most up to date technical standards are met. With world class facilities and state-of-the-art instrumentation, AGAT Laboratories delivers "Service Beyond Analysis".
Aggreko, LLC
A-17 (Arena) | &nbspA-18 (Arena) | &nbspO-11 (Outdoor ) &nbsp
In the mining sector, Aggreko is best known for its ability to deliver temporary power plants where there is no grid support. As well as supplying power, Aggreko also provides cooling and heat recovery applications to assist various processes within the mining life-cycle. Aggreko differentiates itself from the competition by offering not only world class products and services but also fully engineered solutions designed to increase productivity while reducing overall costs.
Agnico Eagle
E-07 (Arena) &nbsp
Agnico Eagle Mines Limited is a senior Canadian gold company that has produced precious metals since 1957. Our eight mines are located in Nunavut, Quebec, Finland and Mexico. We employ more than 7,500 people worldwide.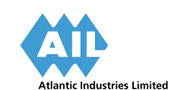 AIL Mining
A-55 (Arena) &nbsp
Atlantic Industries Limited (AIL) is a world leader in developing innovative engineered solutions in Structural Plate, MSE Wall Systems, Sound Wall Systems, Corrugated Pipe and Prefabricated Bridges for the transportation, public works, railway, mining, forestry and development sectors.
Air Separation Technologies Inc.
A-104 (Arena) &nbsp
For over thirty-five years, our knowledgeable sales team and in-house certified engineers have assisted customers in identifying, eliminating and controlling contaminates arising from industrial processes that produce dust, mist, fumes and gases. Our state of the art filtration systems meet Ministry of Labour and Ministry of Environment standards and ensure fresh solutions to virtually any problem arising from industrial manufacturing or fabrication operations in the following industries: Mining, Aerospace, Chemicals, Food, Foundry, Metal Working & Fabrication, Pharmaceutical and Woodworking.
Altohelix
A-106 (Arena) &nbsp
Altohelix is the leader in UAV training, certification and enterprise drone program consulting & management.
Talk to us today to get your mine setup to operate and integrate this disruptive technology to stay competitive and take your operations to the next level.
Unmanned Aerial Systems have brought to the mining industry an invaluable tool that enables data acquistion, analysis at a speed and accuracy that was not easily available in the past. In addition, it is an aerial platform that allows access to previously hazardous or inaccessible areas for sample and data acquisition (water, soil, photograph, video, topology etc) to assist with inspection, mapping, measurement, planning, design and other numerous mine operations.
Altohelix brings experience in training, services, enterprise solution consulting in the mining industry to enable adoption of this technology and the best practices for integrating it into mining operations.
Aluma / Safway
A-110 (Arena) &nbsp
Aluma / Safway have merged to create one comprehensive Industrial and Commercial Services organization. Our new combined organization is focused on delivering added value to all customers in the commercial, industrial and infrastructure markets.