["Industrial Pump Systems","MPI Mobile Parts Inc.","Toshont Power Products","AIL Mining","Eaton Industries","Brunette Specialty Sales","Hite Services","Hepburn Engineering Inc.","Technosub","Showa Group","Pro-Facts","Maljohn Plastics","The Bucket Shop Group","EPC Canada","Abreco Wear Products Canadian Wear Technology","Eaton\u2019s Crouse-Hinds ","Nordmin Group of Companies","Levitt Safety Ltd.","Provix Inc.","O.C.P. Construction Supplies Inc.","College Boreal ","Equipment World Inc.","Becker Varis","NLT Inc.","SolidCAD, a division of Solid Caddgroup Inc.","Orbit Garant Drilling Services","FLSmidth Ltd","Bureau Veritas Minerals","North Rock Rentals","Commissionaires Ottawa","Rocvent Inc.","PBE Group ","Highvec Canada Inc.","International Sew Right Company","McKevitt Trucking Ltd.","TESTMARK Laboratories Ltd.","Makita Canada","Groeneveld Lubrication Solutions","Aquatech Pump and Power Inc.","De-On Supply Inc.","Weir Minerals","Trojan Tire Inc.","GRYB","Carmix Canada Ltd.","DSI Mining Canada","Agat Laboratories Ltd.","UKKO Canada","Eaton Power Quality","Mine Safety Solutions","Aggreko, LLC","Brigade Electronics","TIME Limited","SGS Canada Inc.","EMAC","Agnico Eagle","TownePlace Suites Sudbury","North Point Technical Services","Lubecore International","GKM Consultants Inc","FluidHose & Coupling Inc.","Fogmaker Canada Ltd.","CD Nova ","Advanced Textile Technologies Inc.","Element Mining Ltd.","Air Separation Technologies Inc.","TEMA ISENMANN INC.","Herold Supply","Zitron-VDDO","Flo Components Ltd.","Sun Source","Northern Survey Supply","M and L Testing Equipment 1995 Inc.","The Northern Miner ","Nexans Canada Inc.","Every Industry LLC","Carlson Software","Mansour Mining Technologies Inc.","Trans East Trailers (Ontario Office)","ABS Manufacturing","CG Equipment","Shelley Automation","Thyssen Mining","Outotec Canada LTD.","Hoskin Scientific","Vall\u00e9e Equipment ","Workforce Inc.","Atlas Dewatering Corporation","D & J Filter Service","Equipment North Inc.","Henninger\u2019s Power Products","Dr Clean","Bridson Process Control","Aluma \/ Safway","Cambrian College","TECHNICA MINING","Redline Communications Inc.","Skyway Canada Ltd.","John Brooks Company Ltd.","Altohelix","CAT Footwear","Ideal Industries (Canada) Corp.","CIS Carriere Industrial Supply Ltd","Terrapure Environmental","Swagelok Central Ontario (Weston Valve & Fitting Ltd.)","Cintas Canada Ltd.","3D Laser Mapping, part of GeoSLAM","Hexagon Mining","Ontario Clean Water Agency","FastCover Fabric Structures Ltd.","Dura-Metal North America","Centre for Research in Occupational Safety & Health (CROSH)","New Age Metals Inc. ","RufDiamond - Sherp","WESCO Distribution Canada LP","Calhoun Building Systems of Ontario","Innu Business Development Centre\/Innu Nation","KRT (Keith R. Thompson Inc.)","Rastall Mining Supply Ltd.","Eaton\u2019s B-Line Business","IAMGOLD ","eCompliance","Comairco Ltd.","Master Drilling","Tim McDowell Equipment Ltd.","Artisan Vehicles","Creighton Rock Drill Ltd.","Victaulic","Spar Power Technologies Inc."]
EXHIBITORS LIST
---
Calhoun Building Systems of Ontario
A-79 (Arena) &nbsp
Calhoun's proven and reliable engineering has been the driving force from the very beginning. With the emphasis on customer service and quality craftsmanship, our company's primary focus is on client satisfaction. Our mission is to leverage decades of benchmark engineering and exceptional service to design, manufacture and deliver the best fabric structures in the industry.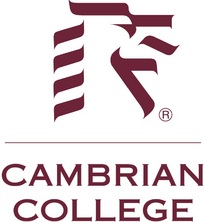 Cambrian College
A-91 (Arena) &nbsp
The largest college in northern Ontario, Cambrian offers more than 80 career-focused full-time programs, as well as hundreds of part-time courses/programs and corporate training opportunities across diverse fields of study.
Carlson Software
A-71 (Arena) &nbsp
Founded in 1983, Carlson Software specializes in CAD design software, field data collection, and machine control products for the land surveying, civil engineering, construction, and mining industries worldwide, providing one-source technology solutions from data collection to design to construction.
Carlson Software's renowned dedication to customer service is unique in the industry. Carlson: world-class systems and sensors for high-performance mapping, surveying, positioning and measuring, even in extreme environments.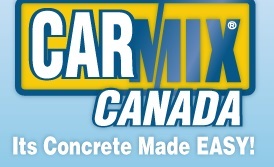 Carmix Canada Ltd.
A-20 (Arena) &nbsp
Carmix is an onsite, mobile, self-loading, ready-mix truck and batching plant. It can produce and distribute fresh concrete right at the mine face and is certified for underground use.
CAT Footwear
A-101 (Arena) &nbsp
For MORE THAN two decades Cat Footwear has been designing and engineering quality Footwear that lives up to the bold reputation of the Caterpillar brand.
So it's no surprise that when consumers want a tough, quality pair of boots - they choose us.

CD Nova
A-70 (Arena) &nbsp
Moxa manufactures Industrial Networking, Computing, and Automation Solutions and enables connectivity for the IIOT
Thermo Scientific manufactures ambient, industrial hygiene and Continuous Emissions Monitoring Systems including gas analyzers and particulate monitors
Cooper Environmental manufactures semi-continuous ambient and stack metals monitors and semi-continuous water metals monitors
Centre for Research in Occupational Safety & Health (CROSH)
O-05 (Outdoor ) &nbsp
The Centre for Research in Occupational Safety and Health (CROSH) is a research centre at Laurentian University in Sudbury, Ontario that envisions a northern Ontario where workplaces partner to ensure every worker gets home safe and healthy everyday. We seek to be an agent for innovation and discovery to solve relevant and critical problems facing northern industries so they can eliminate occupational injury and disease from their workplaces. To learn more about CROSH visit: www.crosh.ca. For additional information on our mobile research lab, M-CROSH, visit: https://crosh.ca/mobile-research-lab/
CG Equipment
O-14 (Outdoor ) &nbsp
CG Equipment provides Sales, Rentals, Service and Parts to the Construction, Waste, Recycling, Demolition, Material Handling, and Agricultural markets. We handle quality products from Doosan, Yanmar, Terex Fuchs, Prinoth Carriers, Okada Demolition Attachments, AMI Attachments, FECON Forestry Mulchers, and more!
By partnering with us and the brands we represent, we can help your business succeed by providing reliable, efficient equipment that is backed by teams that can provide you the service you deserve.
Our rental fleet of late model equipment are brands we carry and support. This keeps you up and running when you are down or when you need to add equipment for larger jobs. We also have an assortment of unique attachments available so you don't have to invest in expensive tools for one job.
Cintas Canada Ltd.
A-92 (Arena) &nbsp
Cintas Canada Ltd, with headquarters in Mississauga, Ontario is a subsidiary of Cintas Corporation. Cintas Canada designs, manufactures and implements corporate identity uniform programs and provides entrance mats, restroom cleaning and supplies, first aid & safety supplies and services and tile and carpet cleaning services to approximately 65,000 businesses in Canada. Cintas is a publicly held company traded over the Nasdaq Global Select Market under the symbol CTAS, and is a component of the Standard & Poor's 500 Index.
CIS Carriere Industrial Supply Ltd
A-86 (Arena) &nbsp
Carriere Industrial Supply is a global manufacturer of industrial equipment and wear-parts that are engineered to outlast and outperform. We deliver innovative solutions, backed by best in class equipment management software and service.