["Industrial Pump Systems","MPI Mobile Parts Inc.","Toshont Power Products","AIL Mining","Eaton Industries","Brunette Specialty Sales","Hite Services","Hepburn Engineering Inc.","Technosub","Showa Group","Pro-Facts","Maljohn Plastics","The Bucket Shop Group","EPC Canada","Abreco Wear Products Canadian Wear Technology","Eaton\u2019s Crouse-Hinds ","Nordmin Group of Companies","Levitt Safety Ltd.","Provix Inc.","O.C.P. Construction Supplies Inc.","College Boreal ","Equipment World Inc.","Becker Varis","NLT Inc.","SolidCAD, a division of Solid Caddgroup Inc.","Orbit Garant Drilling Services","FLSmidth Ltd","Bureau Veritas Minerals","North Rock Rentals","Commissionaires Ottawa","Rocvent Inc.","PBE Group ","Highvec Canada Inc.","International Sew Right Company","McKevitt Trucking Ltd.","TESTMARK Laboratories Ltd.","Makita Canada","Groeneveld Lubrication Solutions","Aquatech Pump and Power Inc.","De-On Supply Inc.","Weir Minerals","Trojan Tire Inc.","GRYB","Carmix Canada Ltd.","DSI Mining Canada","Agat Laboratories Ltd.","UKKO Canada","Eaton Power Quality","Mine Safety Solutions","Aggreko, LLC","Brigade Electronics","TIME Limited","SGS Canada Inc.","EMAC","Agnico Eagle","TownePlace Suites Sudbury","North Point Technical Services","Lubecore International","GKM Consultants Inc","FluidHose & Coupling Inc.","Fogmaker Canada Ltd.","CD Nova ","Advanced Textile Technologies Inc.","Element Mining Ltd.","Air Separation Technologies Inc.","TEMA ISENMANN INC.","Herold Supply","Zitron-VDDO","Flo Components Ltd.","Sun Source","Northern Survey Supply","M and L Testing Equipment 1995 Inc.","The Northern Miner ","Nexans Canada Inc.","Every Industry LLC","Carlson Software","Mansour Mining Technologies Inc.","Trans East Trailers (Ontario Office)","ABS Manufacturing","CG Equipment","Shelley Automation","Thyssen Mining","Outotec Canada LTD.","Hoskin Scientific","Vall\u00e9e Equipment ","Workforce Inc.","Atlas Dewatering Corporation","D & J Filter Service","Equipment North Inc.","Henninger\u2019s Power Products","Dr Clean","Bridson Process Control","Aluma \/ Safway","Cambrian College","TECHNICA MINING","Redline Communications Inc.","Skyway Canada Ltd.","John Brooks Company Ltd.","Altohelix","CAT Footwear","Ideal Industries (Canada) Corp.","CIS Carriere Industrial Supply Ltd","Terrapure Environmental","Swagelok Central Ontario (Weston Valve & Fitting Ltd.)","Cintas Canada Ltd.","3D Laser Mapping, part of GeoSLAM","Hexagon Mining","Ontario Clean Water Agency","FastCover Fabric Structures Ltd.","Dura-Metal North America","Centre for Research in Occupational Safety & Health (CROSH)","New Age Metals Inc. ","RufDiamond - Sherp","WESCO Distribution Canada LP","Calhoun Building Systems of Ontario","Innu Business Development Centre\/Innu Nation","KRT (Keith R. Thompson Inc.)","Rastall Mining Supply Ltd.","Eaton\u2019s B-Line Business","IAMGOLD ","eCompliance","Comairco Ltd.","Master Drilling","Tim McDowell Equipment Ltd.","Artisan Vehicles","Creighton Rock Drill Ltd.","Victaulic","Spar Power Technologies Inc."]
EXHIBITORS LIST
---
FastCover Fabric Structures Ltd.
A-58 (Arena) &nbsp
Meeting the needs of Customers in Mining, oil & gas, construction and agricultural sectors with High Quality engineered fabric structures for over 36 years. Factory direct sales and installation services ensure Customer Satisfaction. www.fastcoverbuildings.com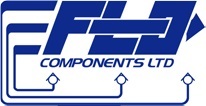 Flo Components Ltd.
A-24 (Arena) &nbsp
FLO is an automatic greasing systems and garage bulk fluid handling specialist (using Lincoln and SKF Lubrication components). FLO is featuring QuickFit Onboard Oil Change and PreLube systems at the show.
FLSmidth Ltd
A-12 (Arena) &nbsp
FLSmidth Mine Shafts Systems division has supplied mining equipment for more than 90 years, formally under Dorr-Oliver then GL&V. FLSmidth purchased GL&V in 2007 encompassing all product lines in the material handling and mineral processing equipment sector. The Mine Shaft Systems division operates as a standalone center of excellence, dedicated solely to providing customers with Hoists, Skips, Cages, Sheaves, Load Stations, Mine Cars, Rope Attachments and many other shaft related equipment.

FluidHose & Coupling Inc.
A-72 (Arena) &nbsp
Fluid Hose takes pride in our ability to provide our customers with high quality Hydraulic and Industrial Hoses and accessories. We offer a wide range of Fittings, customized Hose Assemblies and a variety of other related items – with over 39 years of service to customers worldwide. Our Engineering team is available to assist you with design, manufacturing and quality needs for your standard and/or special parts. We are one of North America's largest distributors for Manuli and Continental products in Canada.
Fogmaker Canada Ltd.
O-12 (Outdoor ) &nbsp
FMDC is a leader in water mist fire suppression systems for Heavy Equipment. Fogmaker is a high-pressure fire suppression system utilizing water mist specifically developed for engine compartments and enclosed spaces.