["Industrial Pump Systems","MPI Mobile Parts Inc.","Toshont Power Products","AIL Mining","Eaton Industries","Brunette Specialty Sales","Hite Services","Hepburn Engineering Inc.","Technosub","Showa Group","Pro-Facts","Maljohn Plastics","The Bucket Shop Group","EPC Canada","Abreco Wear Products Canadian Wear Technology","Eaton\u2019s Crouse-Hinds ","Nordmin Group of Companies","Levitt Safety Ltd.","Provix Inc.","O.C.P. Construction Supplies Inc.","College Boreal ","Equipment World Inc.","Becker Varis","NLT Inc.","SolidCAD, a division of Solid Caddgroup Inc.","Orbit Garant Drilling Services","FLSmidth Ltd","Bureau Veritas Minerals","North Rock Rentals","Commissionaires Ottawa","Rocvent Inc.","PBE Group ","Highvec Canada Inc.","International Sew Right Company","McKevitt Trucking Ltd.","TESTMARK Laboratories Ltd.","Makita Canada","Groeneveld Lubrication Solutions","Aquatech Pump and Power Inc.","De-On Supply Inc.","Weir Minerals","Trojan Tire Inc.","GRYB","Carmix Canada Ltd.","DSI Mining Canada","Agat Laboratories Ltd.","UKKO Canada","Eaton Power Quality","Mine Safety Solutions","Aggreko, LLC","Brigade Electronics","TIME Limited","SGS Canada Inc.","EMAC","Agnico Eagle","TownePlace Suites Sudbury","North Point Technical Services","Lubecore International","GKM Consultants Inc","FluidHose & Coupling Inc.","Fogmaker Canada Ltd.","CD Nova ","Advanced Textile Technologies Inc.","Element Mining Ltd.","Air Separation Technologies Inc.","TEMA ISENMANN INC.","Herold Supply","Zitron-VDDO","Flo Components Ltd.","Sun Source","Northern Survey Supply","M and L Testing Equipment 1995 Inc.","The Northern Miner ","Nexans Canada Inc.","Every Industry LLC","Carlson Software","Mansour Mining Technologies Inc.","Trans East Trailers (Ontario Office)","ABS Manufacturing","CG Equipment","Shelley Automation","Thyssen Mining","Outotec Canada LTD.","Hoskin Scientific","Vall\u00e9e Equipment ","Workforce Inc.","Atlas Dewatering Corporation","D & J Filter Service","Equipment North Inc.","Henninger\u2019s Power Products","Dr Clean","Bridson Process Control","Aluma \/ Safway","Cambrian College","TECHNICA MINING","Redline Communications Inc.","Skyway Canada Ltd.","John Brooks Company Ltd.","Altohelix","CAT Footwear","Ideal Industries (Canada) Corp.","CIS Carriere Industrial Supply Ltd","Terrapure Environmental","Swagelok Central Ontario (Weston Valve & Fitting Ltd.)","Cintas Canada Ltd.","3D Laser Mapping, part of GeoSLAM","Hexagon Mining","Ontario Clean Water Agency","FastCover Fabric Structures Ltd.","Dura-Metal North America","Centre for Research in Occupational Safety & Health (CROSH)","New Age Metals Inc. ","RufDiamond - Sherp","WESCO Distribution Canada LP","Calhoun Building Systems of Ontario","Innu Business Development Centre\/Innu Nation","KRT (Keith R. Thompson Inc.)","Rastall Mining Supply Ltd.","Eaton\u2019s B-Line Business","IAMGOLD ","eCompliance","Comairco Ltd.","Master Drilling","Tim McDowell Equipment Ltd.","Artisan Vehicles","Creighton Rock Drill Ltd.","Victaulic","Spar Power Technologies Inc."]
EXHIBITORS LIST
---
Orbit Garant Drilling Services
A-13 (Arena) &nbsp
Orbit Garant provides services to major, intermediate and junior mining companies, through each stage of mining exploration, development and production. The Company also provides geotechnical drilling services to mining or mineral exploration companies, engineering and environmental consultant firms, and government agencies.
Outotec Canada LTD.
E-03 (Arena) &nbsp
Outotec designs and delivers state-of-the-art mineral processing equipment, optimized processes, including intelligent automation and control systems, as well as complete plants. Fast and reliable ramp-up combined with long-term operation and maintenance services ensure that our customers receive the best return on their investments.
PBE Group
A-85 (Arena) &nbsp
PBE Group is a recognized leader in mine safety, monitoring and communication solutions. Learn more about how our advanced innovation and world-class customer services can help you increase your productivity.
Pro-Facts
A-44 (Arena) &nbsp
With over 25 years of experience, PRO-F.A.C.T.S INC. provides both technical and safety training in Mining, Forestry, Construction and Manufacturing related industries. Our qualified instructors are here to help keep your workplace or job site safe throughout Ontario. Please visit www.profacts.ca or call Toll Free: 1-855-776-3228 for more information.
Provix Inc.
A-37 (Arena) | &nbspA-36 (Arena) &nbsp
PROVIX is Canada's leading supplier of equipment and vehicle safety camera systems and lighting to the Mining industry. PROVIX enhances vision through the deployment of technologically advanced camera systems and third generation LED lighting. Custom Camera systems and equipment lighting that can include remote viewing capability, wireless recording, thermal vision, programmed and triggered event monitoring, infrared night vision and safer, more productive operations in any mine, pit or quarry.
Rastall Mining Supply Ltd.
A-108 (Arena) &nbsp
Rastall Mine Supply, Rastall Tool Corp, and Rastall Nut & Bolt Co. A Leading Supplier for Mining, Forestry, Pulp & Paper, Auto, Steel and Construction for over 40 years.
Redline Communications Inc.
A-34 (Arena) &nbsp
Redline's unique iLTE 3GPP solutions combines with Cisco industrial networking technologies and expertise to enable the Digital Transformation. The vision becomes reality.
Rocvent Inc.
A-35 (Arena) &nbsp
Rocvent Inc. is a major manufacturer of all types of Mine/Tunnel Ventilation Tubing/Ducting with over 25 years of service to customers world wide. Additionally we offer a full line of Fans from Main Fans to Secondary Fans, Fan Silencers and all related accessories.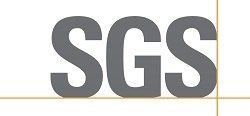 SGS Canada Inc.
A-16 (Arena) &nbsp
SGS is the global leader in inspection, verification, certification and testing services and has been active in Canada for over 75 years. Our flowsheet development, geometallurgy, pilot plant testing, chemical analysis and laboratory outsourcing staff have earned the respect of the global minerals industry and we are the world's leading provider of bankable metallurgical services.
We offer an extensive range of services that covers exploration, plant design and engineering, production, industrial applications and decommissioning and closure. As your strategic partner, we provide testing, technology, trade services and consulting to help deliver more growth and lean efficiencies, improve your speed to market and reduce risk.