["Industrial Pump Systems","MPI Mobile Parts Inc.","Toshont Power Products","AIL Mining","Eaton Industries","Brunette Specialty Sales","Hite Services","Hepburn Engineering Inc.","Technosub","Showa Group","Pro-Facts","Maljohn Plastics","The Bucket Shop Group","EPC Canada","Abreco Wear Products Canadian Wear Technology","Eaton\u2019s Crouse-Hinds ","Nordmin Group of Companies","Levitt Safety Ltd.","Provix Inc.","O.C.P. Construction Supplies Inc.","College Boreal ","Equipment World Inc.","Becker Varis","NLT Inc.","SolidCAD, a division of Solid Caddgroup Inc.","Orbit Garant Drilling Services","FLSmidth Ltd","Bureau Veritas Minerals","North Rock Rentals","Commissionaires Ottawa","Rocvent Inc.","PBE Group ","Highvec Canada Inc.","International Sew Right Company","McKevitt Trucking Ltd.","TESTMARK Laboratories Ltd.","Makita Canada","Groeneveld Lubrication Solutions","Aquatech Pump and Power Inc.","De-On Supply Inc.","Weir Minerals","Trojan Tire Inc.","GRYB","Carmix Canada Ltd.","DSI Mining Canada","Agat Laboratories Ltd.","UKKO Canada","Eaton Power Quality","Mine Safety Solutions","Aggreko, LLC","Brigade Electronics","TIME Limited","SGS Canada Inc.","EMAC","Agnico Eagle","TownePlace Suites Sudbury","North Point Technical Services","Lubecore International","GKM Consultants Inc","FluidHose & Coupling Inc.","Fogmaker Canada Ltd.","CD Nova ","Advanced Textile Technologies Inc.","Element Mining Ltd.","Air Separation Technologies Inc.","TEMA ISENMANN INC.","Herold Supply","Zitron-VDDO","Flo Components Ltd.","Sun Source","Northern Survey Supply","M and L Testing Equipment 1995 Inc.","The Northern Miner ","Nexans Canada Inc.","Every Industry LLC","Carlson Software","Mansour Mining Technologies Inc.","Trans East Trailers (Ontario Office)","ABS Manufacturing","CG Equipment","Shelley Automation","Thyssen Mining","Outotec Canada LTD.","Hoskin Scientific","Vall\u00e9e Equipment ","Workforce Inc.","Atlas Dewatering Corporation","D & J Filter Service","Equipment North Inc.","Henninger\u2019s Power Products","Dr Clean","Bridson Process Control","Aluma \/ Safway","Cambrian College","TECHNICA MINING","Redline Communications Inc.","Skyway Canada Ltd.","John Brooks Company Ltd.","Altohelix","CAT Footwear","Ideal Industries (Canada) Corp.","CIS Carriere Industrial Supply Ltd","Terrapure Environmental","Swagelok Central Ontario (Weston Valve & Fitting Ltd.)","Cintas Canada Ltd.","3D Laser Mapping, part of GeoSLAM","Hexagon Mining","Ontario Clean Water Agency","FastCover Fabric Structures Ltd.","Dura-Metal North America","Centre for Research in Occupational Safety & Health (CROSH)","New Age Metals Inc. ","RufDiamond - Sherp","WESCO Distribution Canada LP","Calhoun Building Systems of Ontario","Innu Business Development Centre\/Innu Nation","KRT (Keith R. Thompson Inc.)","Rastall Mining Supply Ltd.","Eaton\u2019s B-Line Business","IAMGOLD ","eCompliance","Comairco Ltd.","Master Drilling","Tim McDowell Equipment Ltd.","Artisan Vehicles","Creighton Rock Drill Ltd.","Victaulic","Spar Power Technologies Inc."]
EXHIBITORS LIST
---
Comairco Ltd.
A-11 (Arena) &nbsp
Since 1972, Comairco Equipment has been providing superior compressed air equipment and services. As a Sullair distributor for over 40 years, Comairco supports its customers with more than 20 locations in Canada and the United States, including a team of over 75 factory certified service technicians. Our commitment to service, combined with a superior product offering, distinguishes Comairco from its competition. In short, as a customer of Comairco, your priorities are our priorities.
Contact us today at 1-800-667-6717 for more information about our products and services. Our experienced staff is available 24/7 to support all of you compressed air needs.

Commissionaires Ottawa
E-02 (Arena) &nbsp
Commissionaires Ottawa is the largest, most experienced and best-trained security services provider in the National Capital Region, the Ottawa Valley, Northwestern Quebec and throughout Northern Ontario.
D & J Filter Service
E-05 (Arena) &nbsp
D & J Filter Service provides DPF filter cleaning and aftermarket sales of Diesel Particulate Filters (DPF), Diesel Oxidization Catalysts (DOC) and dust filters within Northern Ontario. Further, we are glad to partner with Diamond Shelters as distributors of their quality shelter buildings.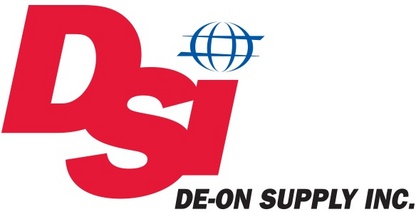 De-On Supply Inc.
A-43 (Arena) &nbsp
DSI / Clean Burn is the world's leading distributor of USED OIL HEATING appliances, that include Used oil Furnaces, Used Oil Boilers, and used oil recycling centres that generate FREE HEAT from motor oils and petroleum based fluids commonly used in all types of internal combustion engines.
Dr Clean
O-10 (Outdoor ) &nbsp
Dr. Clean Inc. is a cleaning company based in Sudbury, servicing all of Northern Ontario's janitorial cleaning, vehicle detailing, graffiti removal, commercial, industrial pressure washing and post-construction cleaning needs.
We will be accepting resumes on site.
DSI Mining Canada
A-109 (Arena) &nbsp
DSI Underground Systems Inc. is America's leading manufacturer & supplier of specialist ground support products to the underground industry.
Dura-Metal North America
A-102 (Arena) &nbsp
A Leading Manufacturer and Supplier of High Quality Welding & Hardfacing Alloys, Thermal Spray and Plasma Transferred Arc Systems & Consumables and Pre-Fabricated Wear Parts & Plates.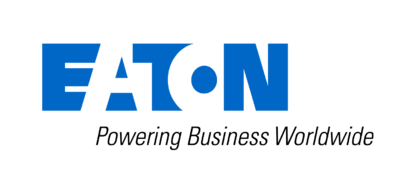 Eaton Industries
A-28 (Arena) | &nbspA-29 (Arena) &nbsp
Eaton's electrical business is a worldwide leader in power distribution, power protection, and power equipment maintenance. We are a single source, full-line manufacturer of leading electrical product brands such as Cutler-Hammer®, Powerware®, Durant®, Heinemann®, Holec®, MEM®, and Westinghouse*.